There are approximately 60 sites to choose from. You can camp in the privacy of the trees or try a larger site for family and friends to camp together. All sites have picnic tables and fire pits. Firewood is available from Park Attendants.
Wood Mountain Regional Park offers online reservations for the numbered sites in the park. Reservations for 2023 will open on April 30th at 9am. Please click here to be taken to our reservation website.
Swimming lessons bookings will open May 1st 9am.
Camping Rates for 2023
Regional Park Season Sticker: $50
Day Pass: $10
30 Amp Power & Water

$40/day
Season: $2000+park sticker

15 Amp Power: $30/day
Non-serviced Sites: $25/day
Have a peek, pick your favorite site and your back-up plan!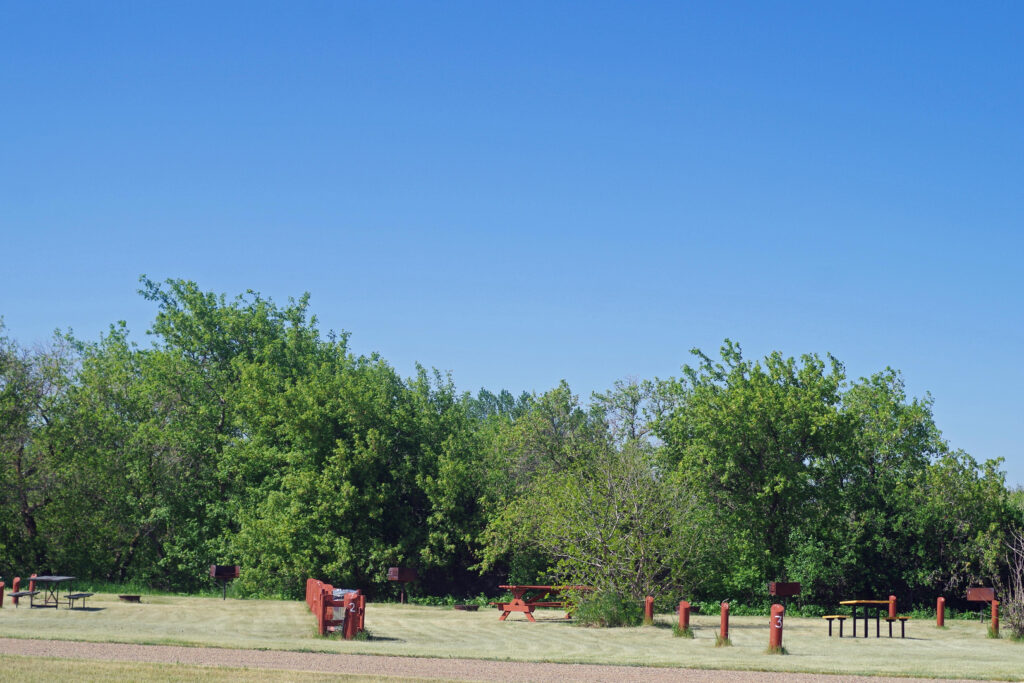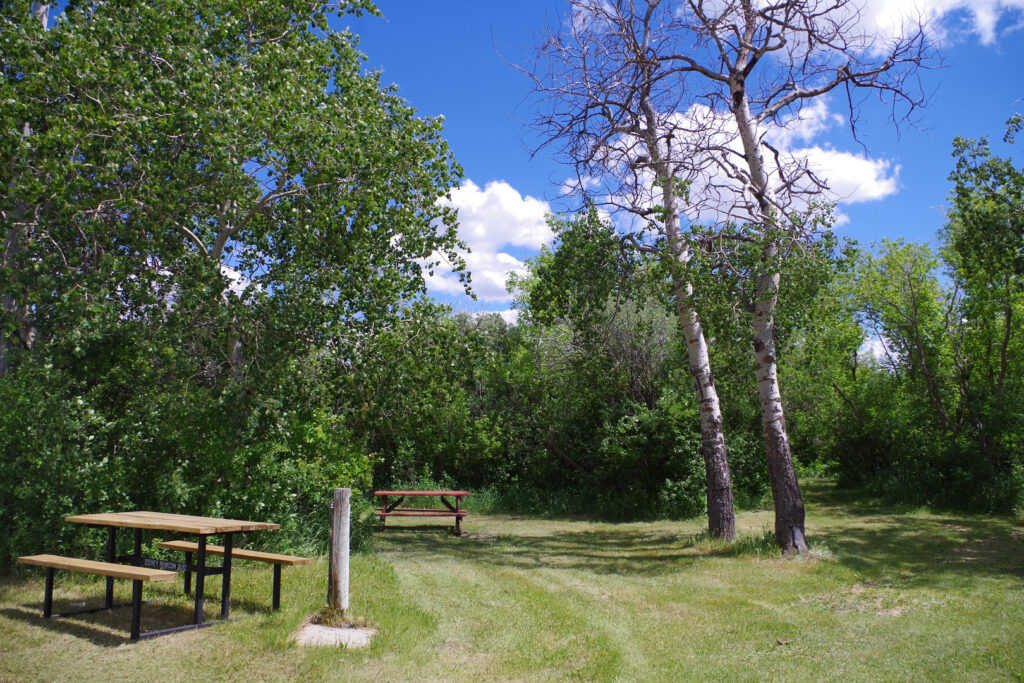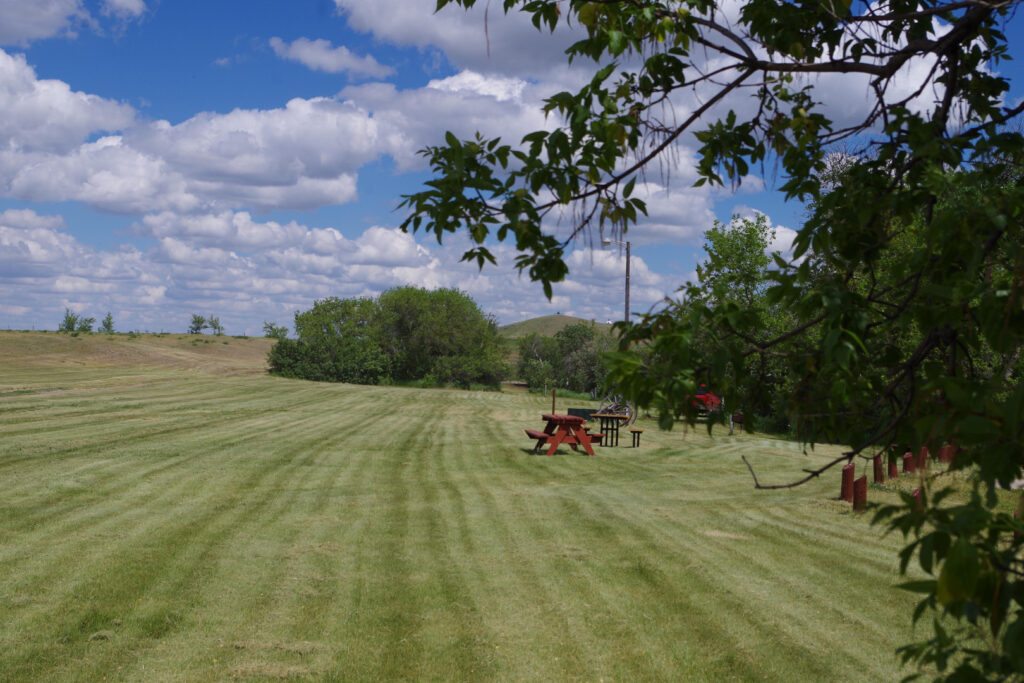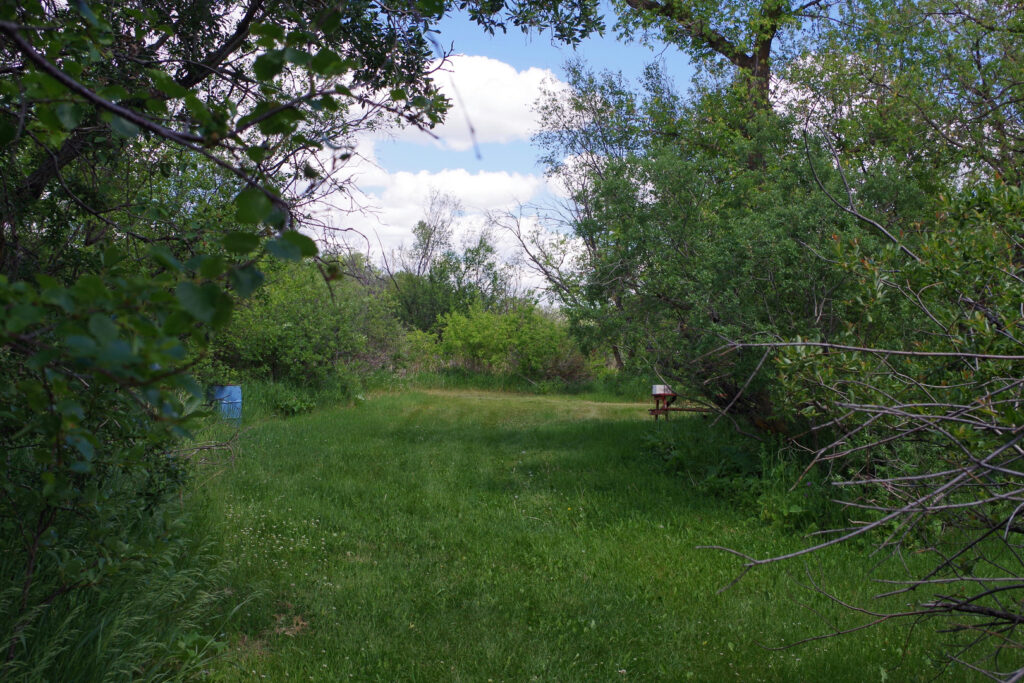 Not to worry, there will still be lots of camping available without reservations! However, if you don't have a reservation, please check online or with a staff member before parking in a numbered site.